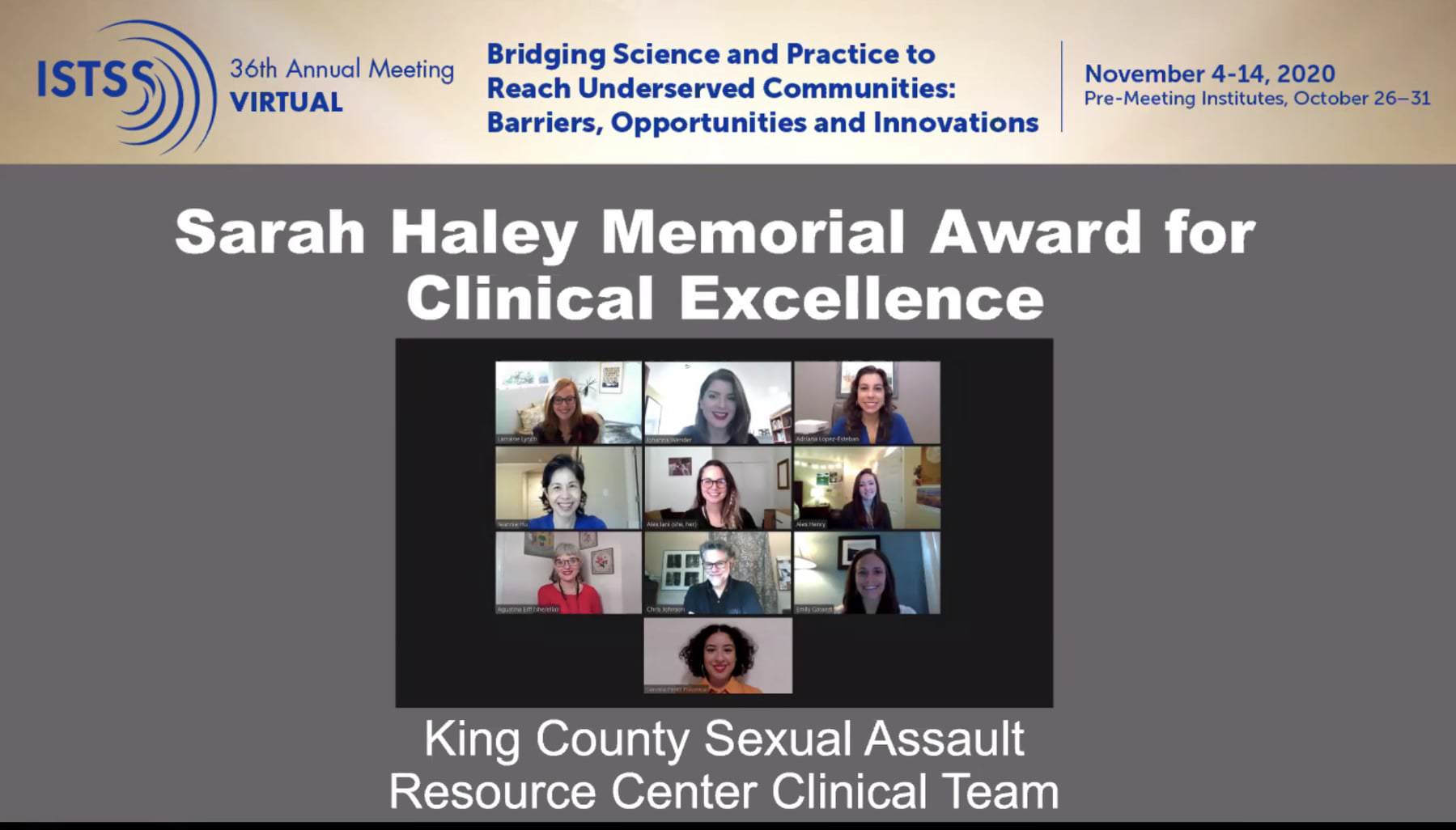 KCSARC seeks to create a work environment that reflects the diverse community that we serve. People of color, LGBTQ, and multi-lingual individuals are always encouraged to apply. We also encourage you to include your personal pronouns in your resume.
Solid history, a track record of success, and innovation to boot: The agency opened its doors in 1976, so we have a significant tenure in the field of sexual assault and a track record of successful program implementation, systems change, and direct service to clients. But we're not a static service provider – we continue to innovate with programming such as prevention education in schools and the communities we serve, Dando Voz to reach Spanish-speaking survivors, and Project360, addressing the intersection of sexual violence and youth homelessness.
Tackle some big issues: When you work at KCSARC, you are part of a challenging and rewarding experience. We address the important issues around sexual assault, as well as some of the most critical problems facing our community right now. Many of these, such as sex trafficking and homelessness, have links to sexual violence.
As an agency, we're committed to supporting fundraising success: The Executive Director, 64-member staff, and 19-member Board of Directors are engaged as ambassadors, with Board and Executive Director having significant fundraising involvement.
Participate in the joyful – yes, joyful! – aspects of what we do: Our work at KCSARC is hopeful and life-affirming. While there is no question that sexual assault is a serious subject, we empower victims and their families, and help them move ahead with their lives.
No better team to have by your side: KCSARC staff are positive, upbeat, talented, and passionate professionals who take pride in their work and in the role KCSARC plays in the community. The agency has a commitment to fostering workforce diversity and to encouraging innovative thinking, making for a dynamic, interesting group of people all focused on a single issue.
Sure, this work is important. So is your life outside of work: Work-life balance is valued at KCSARC and most staff are able to work flexible schedules. We provide generous benefits and opportunities for professional growth, and have been voted a "Best Place to Work" by Washington CEO magazine.
Learn more about our competitive pay and outstanding benefits.