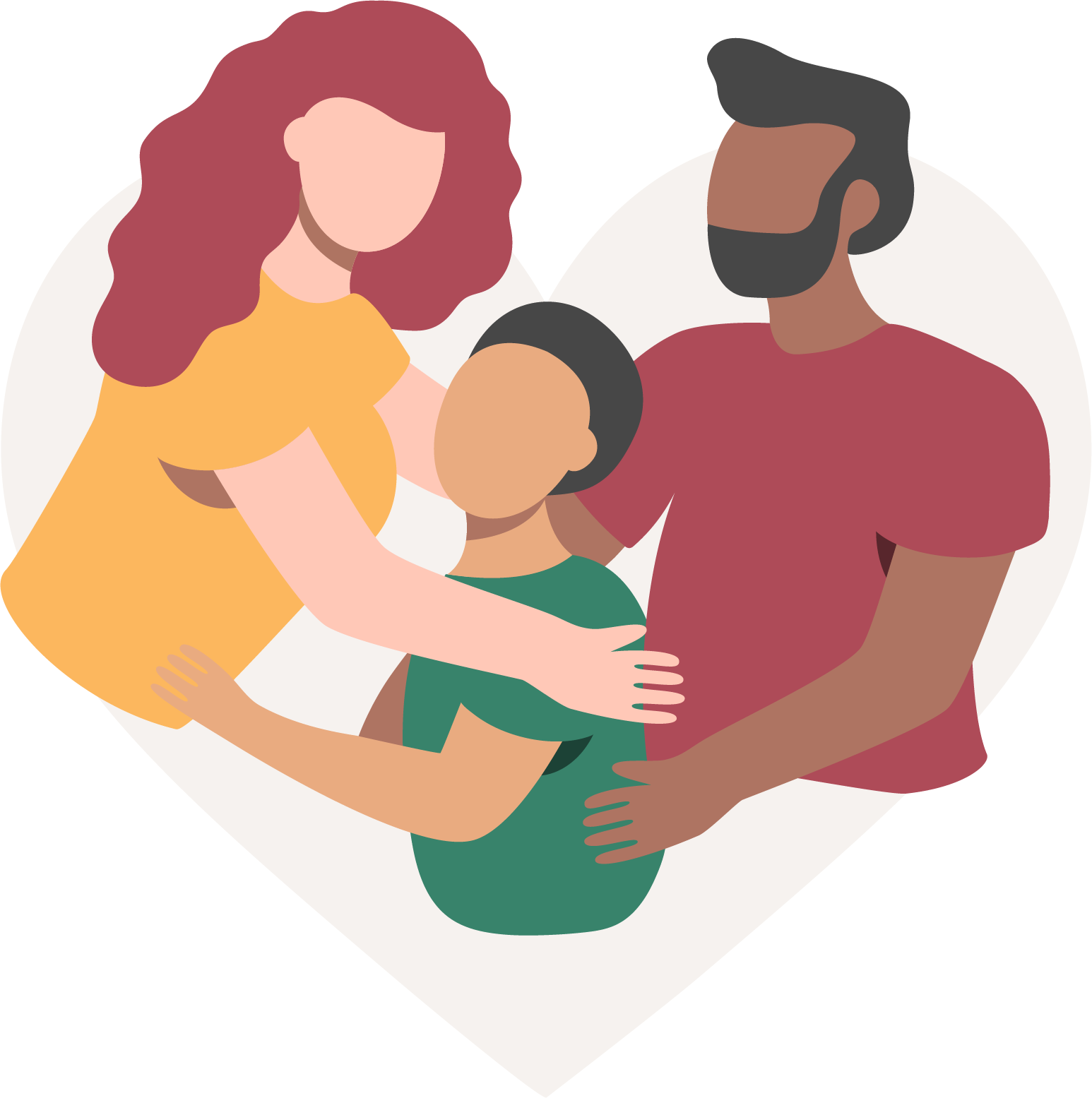 For parents and caregivers
Parents and caregivers can play a
fundamental role in violence prevention efforts.
We know it can be challenging to start conversations with children about consent, boundaries, and sexual abuse. KCSARC is here to help you navigate these conversations and healthy relationships with the young person in your life.
100 Conversations
100 Conversations is a toolkit for parents and adults to help have important conversations about sex, relationships, values and safety, with the young people in their lives. 100 Conversations was created in partnership with a group of young people who worked on sexual violence prevention at KCSARC. Conversation topics relate to online and offline safety, healthy relationships, values, and underlying conditions that support a culture of rape, power, control and violence.
See below to get started with 100 Conversations.
Building Resilience Podcast
Building Resilience was created by KCSARC prevention educators to provide information and tangible tools to listeners who want to join us in our mission to end sexual violence.
Listen to some of our latest episodes below, or find and subscribe to Building Resilience podcast on your favorite streaming platform.
News
Introducing 'Building Resilience' podcast
07.22.21
Season 1, Episode 0 KCSARC is excited to introduce a new way to learn about and incorporate violence prevention strategies in our everyday lives: the Building Resilience podcast. Each episode focuses on a topic related to sexual assault, starting with those that help us communicate better and build healthy relationships with the young people in our lives.
Listen here at the KCSARC website, or on your favorite podcast service.
If your child discloses, cover the BASES
07.22.21
Season 1, Episode 7  Learning that your child has been sexually abused is likely one of the most difficult things you'll ever face. KCSARC parent educators share what to do, what BASES (Believe, Affirm, Support, Empower and Safety) are, and why knowing these responses are so valuable to a child survivor.
PRIDE skills
07.22.21
Season 1, Episode 4 KCSARC's Family Services Specialists and Preventionist share one of their favorite parenting tools: Praise, Reflect, Imitate, Describe, and Enthusiasm (PRIDE). Learn the five communication skills that help normalize talking about all things big and small with your child.
Parent Workshops
The most effective prevention education is not one and done; it takes a sustained and multi-layered effort, with the support of schools and parents. That's why we partner with schools on multiple fronts, not only working directly with young people, but also their parents and caregivers:
With students: Our work with young people builds skills and tools to promote healthy relationships and communication
With parents/caregivers: At the same time, we offer workshops for parents, giving them the support they need to engage in conversation with their young person. Topics include building relationships with your young person, communication tools, navigating difficult subjects, the role that parents play in violence prevention, and more.
Interested in bringing KCSARC parent education to your school? Encourage your principal and school administration or PTA to connect with us at education@kcsarc.org.
Listen up, parents!
Kids have something to tell you.