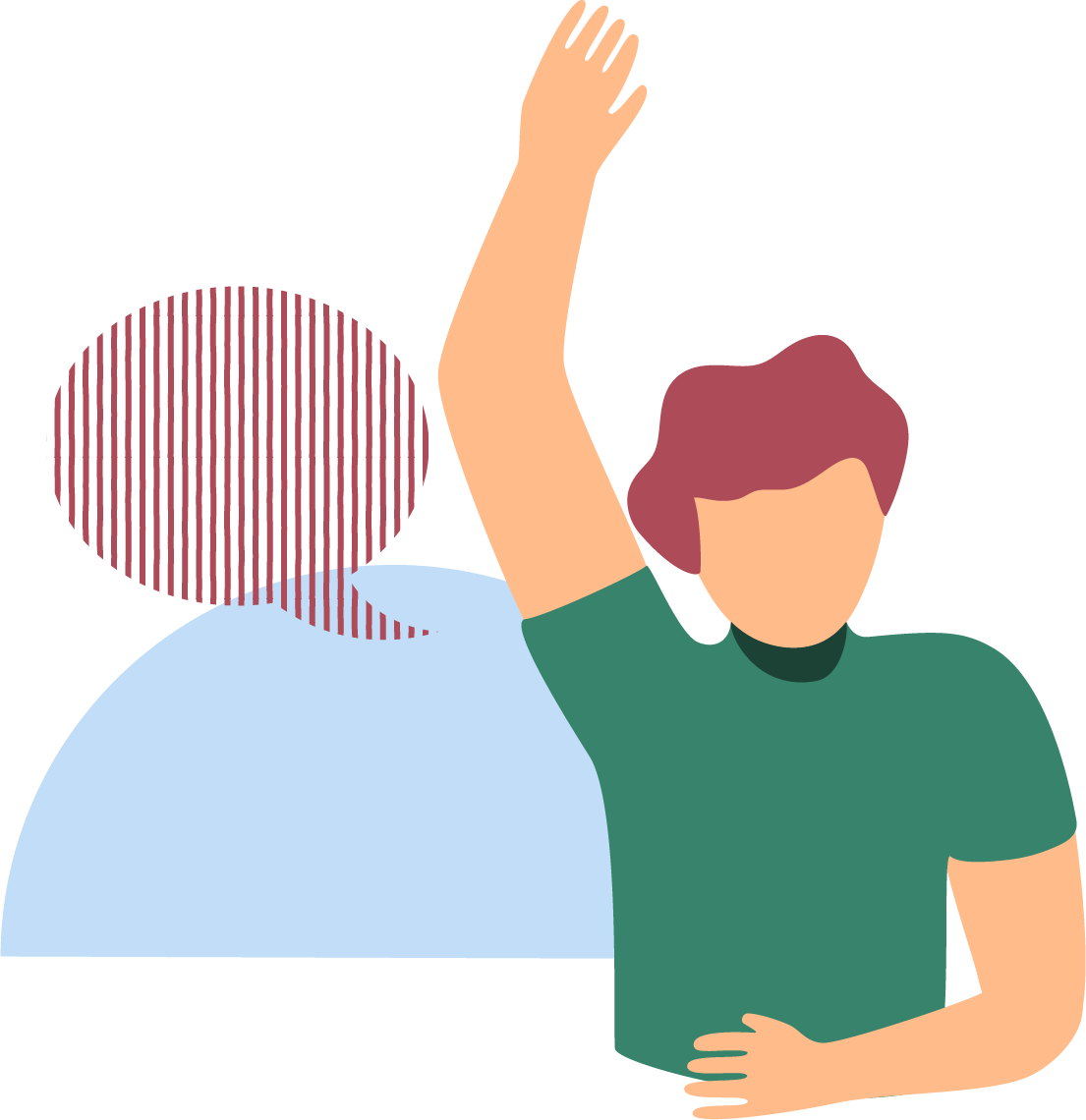 We change beliefs, attitudes, and behaviors to stop sexual violence — before it occurs.
What is Prevention?
Sexual assault will only end when perpetration stops. Primary prevention of sexual assault is aimed at stopping sexual violence before it has a chance to happen. This involves changing beliefs, values, and norms that accept violence. We know that the most effective prevention strategies are long-term, in-depth, and in partnership with the community.
An important framework for thinking about primary prevention is the Social-Ecological Model* developed by the Centers for Disease Control (CDC). This framework shows us that no person exists in a vacuum. Rather, individuals have their own beliefs and behaviors, but individuals exist in relationship to other people. Those relationships exist within communities, and those communities exist within the larger society.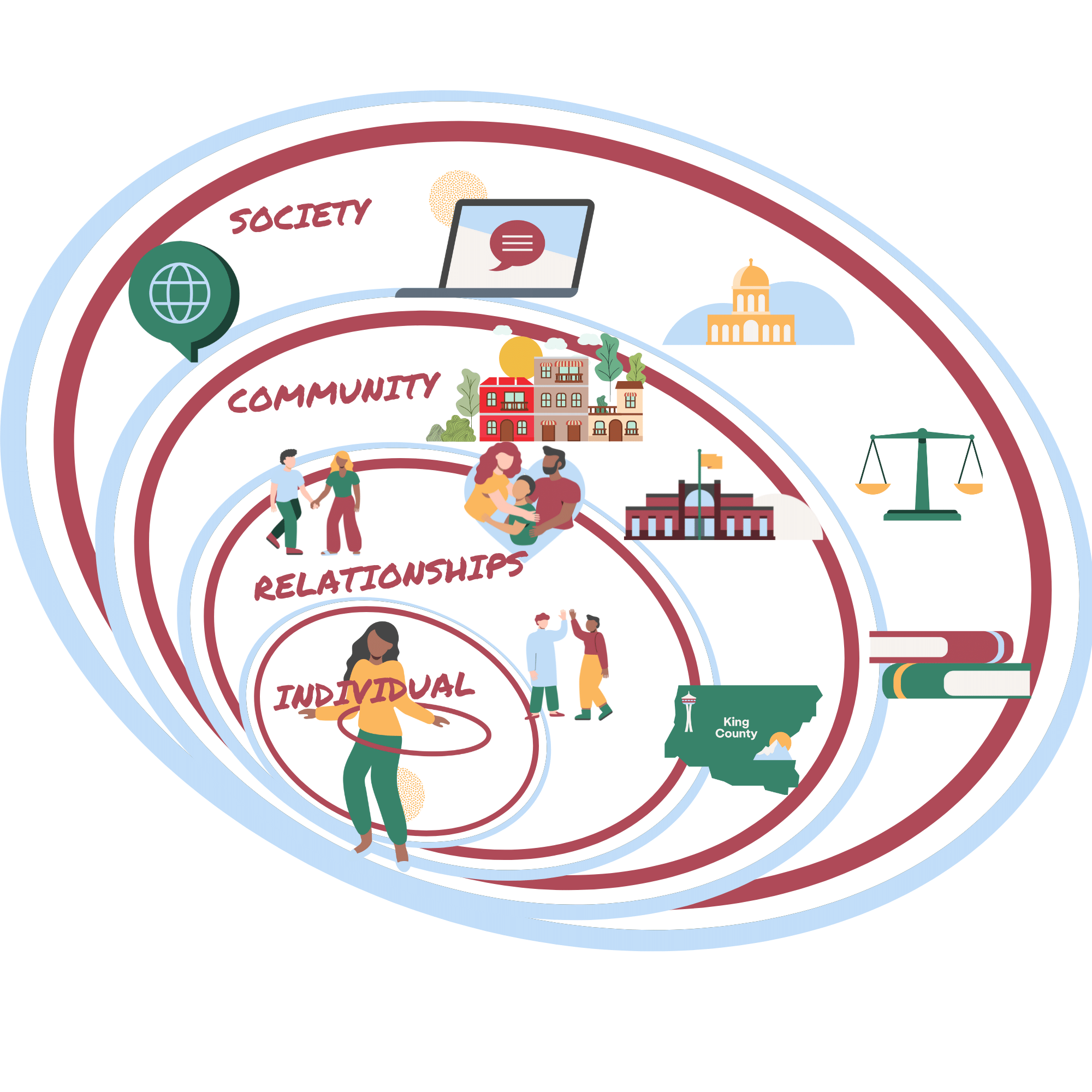 Research shows that there are risk and protective factors along each level of the social-ecological model that increase or decrease the likelihood that someone will perpetrate sexual violence. Risk factors include an individuals' inability to empathize with others, relationships characterized by physical or emotional abuse, communities that tolerate violence, and societal norms that perpetuate inequality.
Learn more about what you can do to stop sexual assault from happening in your world. Check out our resources for parents and caregivers, educators, and community groups.
Young people: Please check back soon! We're working on a page with info and resources just for you!
*(Dalhberg & Krug, 2002)