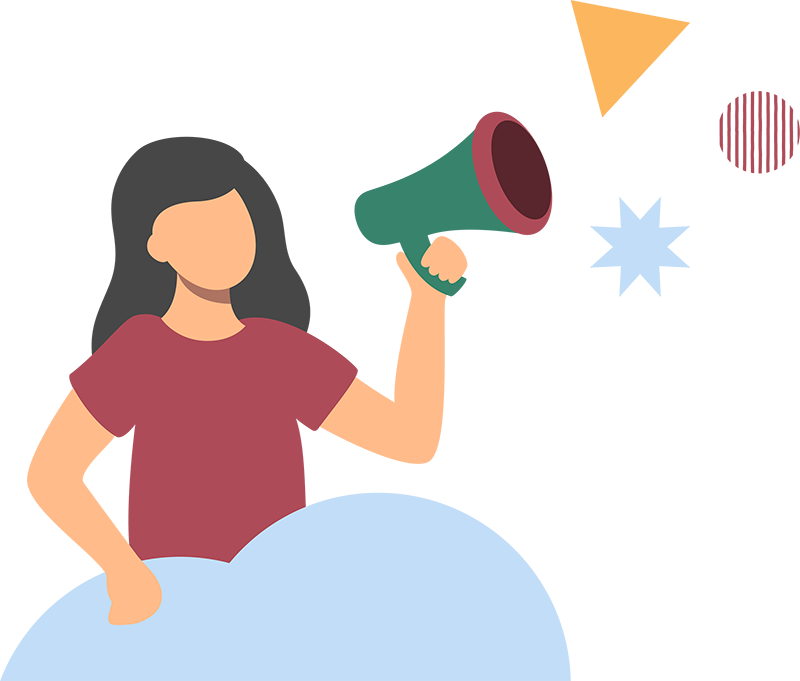 Advocate for change with KCSARC
KCSARC works at the state, local and federal level to strengthen public policies and resources that support survivors of sexual assault. Together with our supporters, partners, and with courageous survivors who chose to participate in our Empowered Voices program, we are proud of the strides we've made on a number of fronts.
Alerted state legislators early to dwindling but critical federal funding for statewide victim services through the Victims of Crime Act (VOCA) Crime Victims Fund. State lawmakers responded with supplemental appropriations in the state budget in 2021 and again in 2022, totaling $22.5 million. That stopgap funding helped temporarily stave off further reductions in services for victims of sexual assault, domestic violence, child abuse and other violent crimes.

But continued rising demand for services, decreases in VOCA funding, and two decades of level state funding mean that victims could face longer waits or closed doors when they most need help. See more below about our advocacy in 2023 for resources to stabilize victim services.
Preventing sexual abuse, now and in the future: We have ensured every K-12 student in the state of Washington can access comprehensive sexual health education and with it, foundational lessons that better help identify sexual abuse and prevent sexual violence from happening.
Increased access and removed barriers to Sexual Assault Protection Orders: Survivors can now seek SAPO protections effective for up to a lifetime. And in 2021, we supported landmark legislation that removed barriers to protection orders for survivors. We will continue to support refinements in 2022 that protect survivors.
Eliminated the Statute of Limitations to prosecute child sexual abuse, and increased the time for adult victims to come forward.
Learn about our 2022 legislative priorities
And there's still more to do.
We need to ensure every victim is able to speak their truth — and be heard. Our growing partnership with sexual assault service providers statewide is working to stabilize supportive community resources for survivors and protect survivors and prevent further harm when they engage in the legal justice system.
PRIORITY: STABILIZE VICTIM SERVICES
In the 2023 session, KCSARC will once again join forces with a broad coalition of organizations that serve victims of crime across the state to ask state lawmakers to make significant investments in victim services.
As the session gets closer, we will post our full 2023 State legislative agenda soon. You can be the first to know when you sign up for our alerts!
Local advocacy
At the County level, KCSARC has called for prioritization of sexual assault survivors amid a backlog of felony court cases, and in resource allocation for supportive services. We also advocate for improvements to safety issues present surrounding the King County Courthouse in downtown Seattle.
Read more about our advocacy with King County, below
Want to know when it's time to BE LOUD about laws and policies that affect survivors?