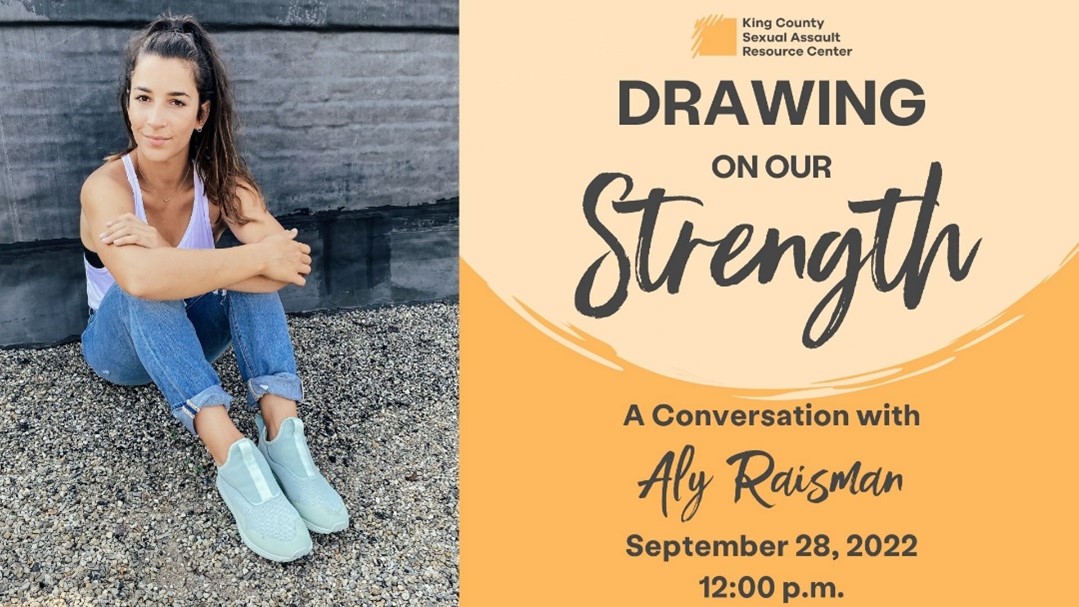 Thank you for joining Drawing on Our Strength!
About the event
Thank you to everyone who supported us for a conversation with Aly Raisman, former team captain of gold medal-winning Women's Gymnastics teams, at Drawing on Our Strength, on Wednesday, September 28 at 12:00 p.m. Aly is a resilient survivor who uses her platform to advocate for systemic changes within the sport of gymnastics and the eradication of sexual abuse.
Thank you to our sponsors
Partner Sponsors
Rushing
T-Mobile
Advocate Sponsors
Alaska Airlines
Delivery Express Logistics, Inc.
Deloitte LLP
HKM Employment Attorneys LLP
Vlad Popach Real Estate
Washington Gastroenterology
In-Kind Sponsors
EXP Events
*Aly Raisman is not affiliated with KCSARC sponsors