KCSARC welcomes Gold Medal Gymnast Aly Raisman at Drawing on Our Strength 2022
06.21.22
Category: Events, Uncategorized
Type: Blog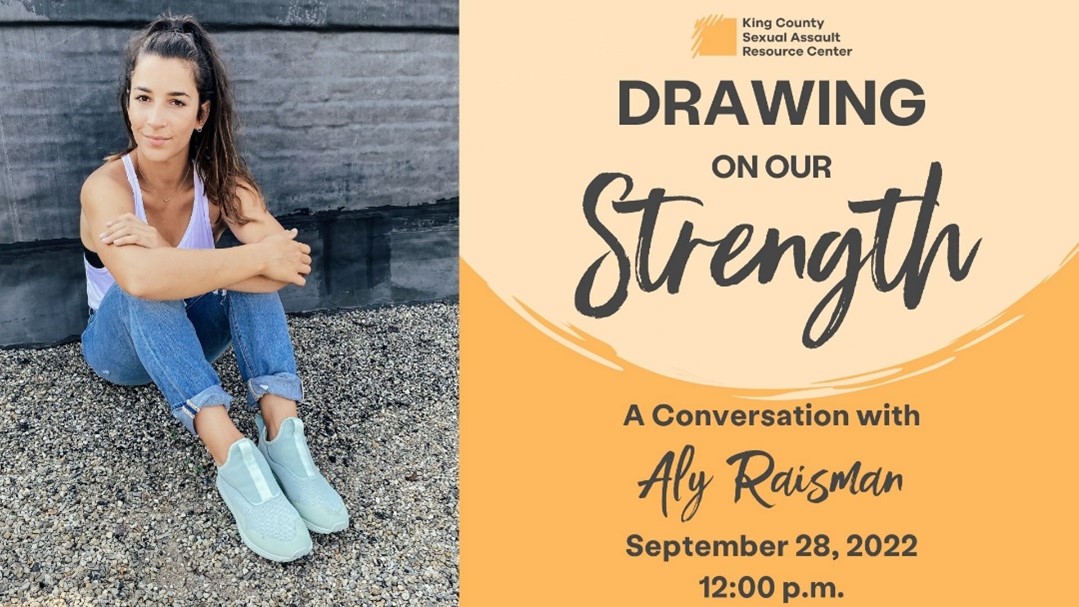 We are very excited to announce Aly Raisman will join KCSARC in conversation at our all-virtual Drawing on Our Strength fundraiser.
As one of three United States gymnasts to make back-to-back teams in more than 20 years, Aly helped guide the team to gold and landed a silver medal performance in the All-Around competition at the 2016 games.
Among her many achievements as the third most decorated U.S. gymnast of all time, Aly is also a published author. Her New York Times best-selling memoir, Fierce, relays the highs and lows of her journey, which includes her survival of sexual abuse by a former USA Gymnastics team doctor.
Aly's inspiring story is one of dedication, perseverance, and resilience that supporters won't want to miss. Mark your calendar now for our all-virtual fundraiser, Drawing on Our Strength: A Conversation with Aly Raisman, Wednesday, Sept. 28, 2022 at 12:00 p.m.
Stay tuned for ticket information.