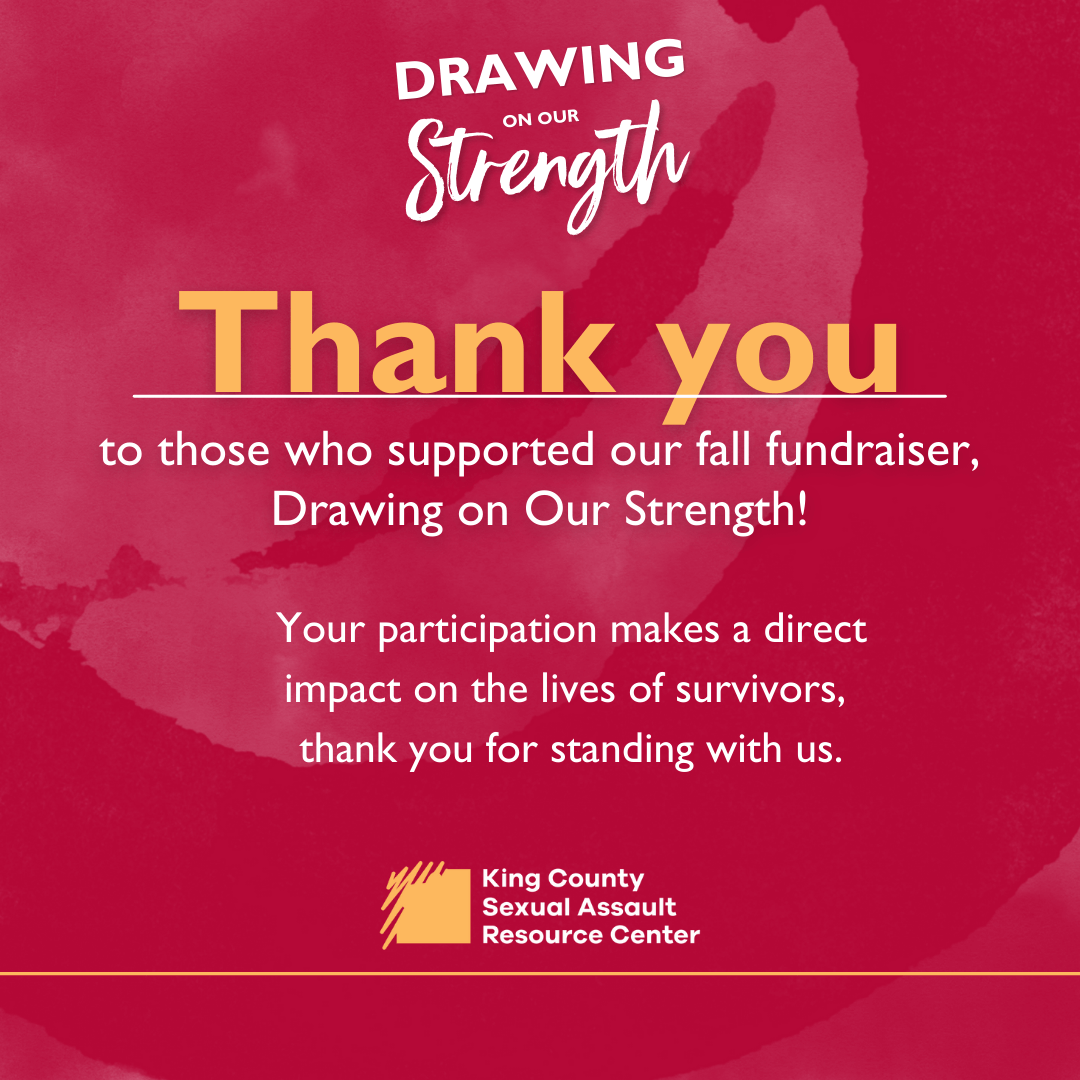 Thank you!
Thank you to all who made Drawing on Our Strength an empowering, inspiring and successful fundraiser!
Missed this event?
Watch the full video below to hear a conversation with our special guest, Amanda Nguyen, as well as a powerful story of hope from KCSARC Speakers Bureau member, Haley. 
Inspired to support our work for survivors and families?
There's still time!
A most sincere thank you to
Our Challenge Pool donors:
Crissa Cugini
Marvin Eckfeldt
Howard Lowen
Alisha Mark
Maribeth O'Connor & Chuck Nordhoff
Rebecca Roe & Tim Greenleaf
—–
Our sponsors:
SPOTLIGHT SPONSORS
Delivery Express, Inc.
HKM Employment Attorneys LLP
CHAMPION SPONSOR

Our Visionary supporter:
Beth McCaw
Our Amplifier supporters:
Kathleen Anamosa
Piper Henry
Lisa Holderman
Carissa Hunt
Mark Lester
Lawton and Steve Penn
Patrick St. Laurent