DeAnn Yamamoto retiring from KCSARC
01.24.22
Category: Uncategorized
Type: Blog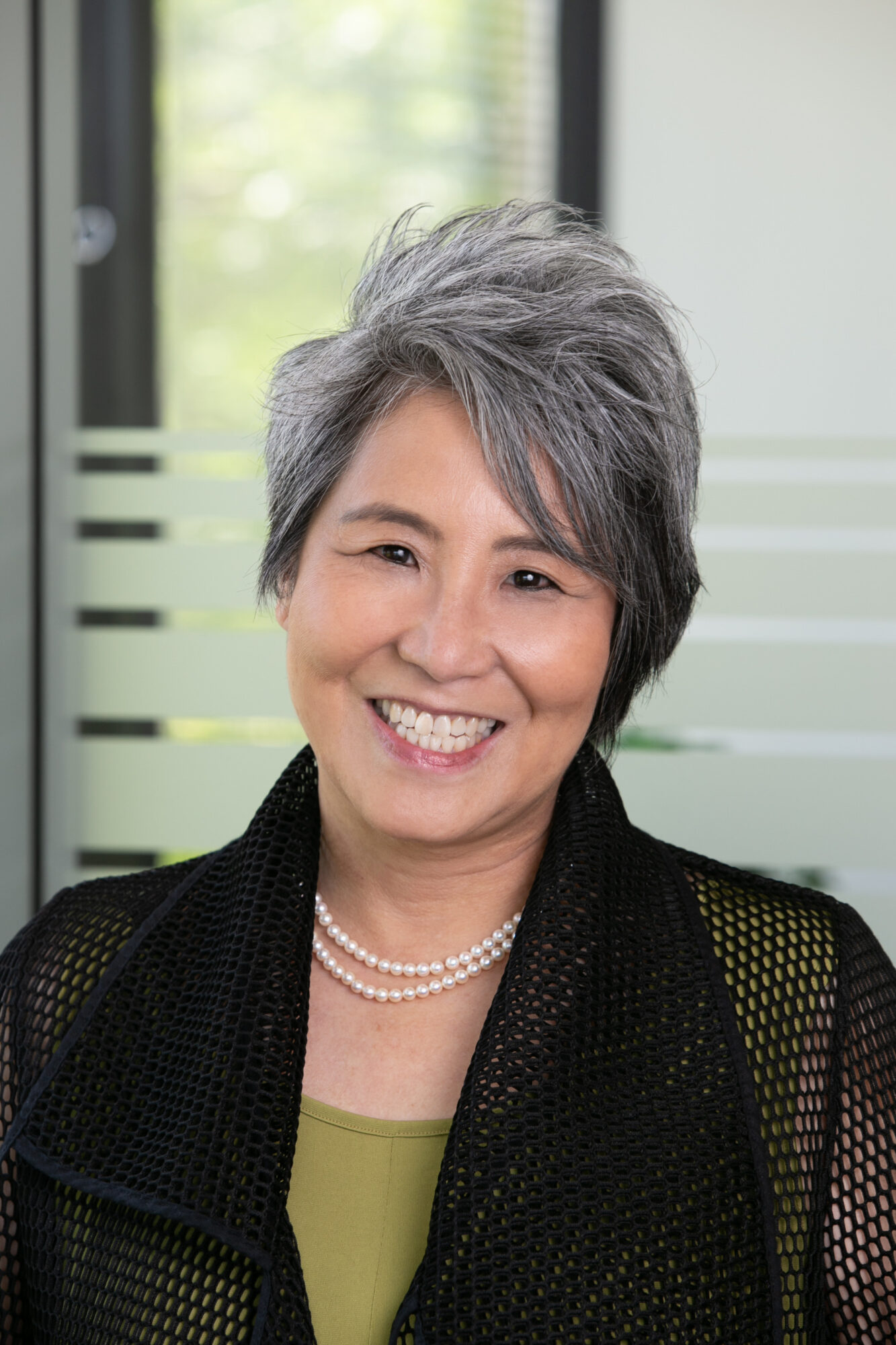 After 38 years with KCSARC, Deputy Executive Director DeAnn Yamamoto announced she will be retiring from the agency this March.
Over the years, DeAnn has led all services, programming and staff for teams delivering advocacy, education, therapy and 24-hour Resource Line. Under her leadership, KCSARC has also developed unique, innovative programming to meet specific community needs. That includes Dando Voz, which makes all services available to Spanish-speaking Latinx clients, specific services for families whose child has been assaulted and  a Prevention Education program with dedicated staff that work in schools and in the community equipping the next generation with tools to end sexual assault.
"This has been a longer stint than I had imagined when I took a job coordinating volunteers at King County Rape Relief (KCSARC's former name) back in 1984," DeAnn said. "I have been fortunate to be a part of designing programs and watching them flourish over the past decades."
"DeAnn brought creativity, curiosity and a conviction that victims of sexual assault and their families deserve the best possible services," said Chief Executive Officer Mary Ellen Stone. "Those values have made KCSARC what it is today."
As anyone who has ever worked with DeAnn knows, hers will be fashionable but big shoes to fill. However, KCSARC has always been committed to cultivating new leaders among staff — and this preparation will mean a smooth transition ahead.
Former Clinical Manager Larraine Lynch will now lead direct services as Chief Program Officer.
Larraine will oversee three new directors who will each lead one of KCSARC's service areas. Agustina Colombo Eiff, former Bilingual Therapist, has been named Director of Clinical Services. Laura Lurry, former Resource Line Manager, is now Director of Advocacy Services. And former KCSARC Therapist Chris Johnson is our new Director of Prevention.
"I am looking forward to working alongside the dedicated team of new directors and the KCSARC staff to ensure that DeAnn's legacy of providing exceptional and innovative services for victims continues for years to come," Larraine said. "She has instilled these values in each of us and we are committed to carrying them forward."
"We always want to be flexible and adapt to changes and opportunities," said Mary Ellen. "This new structure allows more focus in each of these core service areas, with directors who can devote more time to nurturing both programming and staff.
"I know we have a solid foundation of programs and am confident our new leadership will continue to evolve services to meet the ever-changing needs of our community," Mary Ellen added.
KCSARC's staff, Board and community are grateful for DeAnn's leadership, tenacity and vision. Her legacy will live on in how we help victims and their families transition to survivors, and how we create a community free of sexual assault.